Poodle With A Mohawk
by Lynda Barry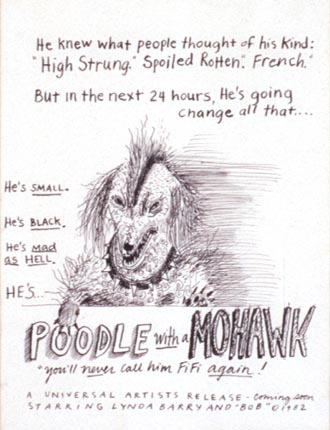 Why we really love these dogs!
........Funny Bones........ Jokes about pets
Sunny (Holly)
Rescued July 24, 2003
Adopted September 12, 2003
Sunny is now "queen of the ranch" on a large spread in Wellington. She has 4 brothers and sisters to run the fields and tease the horses.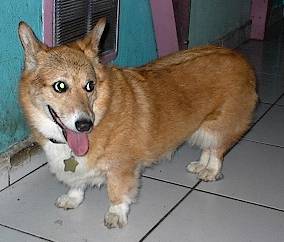 This happy, 5 year old Pembroke Welsh Corgi came from Palm Beach A.C.

A typical Corgi, she is a great herding dog. She will love her family "herd" kids, cats, everyone.
She is a picture perfect specimin who has just been spayed and is ready to go.

If you can help, call or email.
--------------------------------------
IN MEMORY
Samantha
Rescued July 26, 2003
Sadly, Samantha had to put to sleep on August 23 after having popped a disc in her back. "She was literally fed to death" according to the vet, and her weight made her unable to withstand any kind of disc injury treatment.
This 5 year old Pembroke Welsh Corgi came from Broward County A.C.

She has some extra weight on her, and would love to be with a family that likes long walks on the beach, or park, or neighborhood. Or she would love to live on a horse ranch and run off those excess pounds.

May she run free across the Rainbow Bridge
---------------------------------------